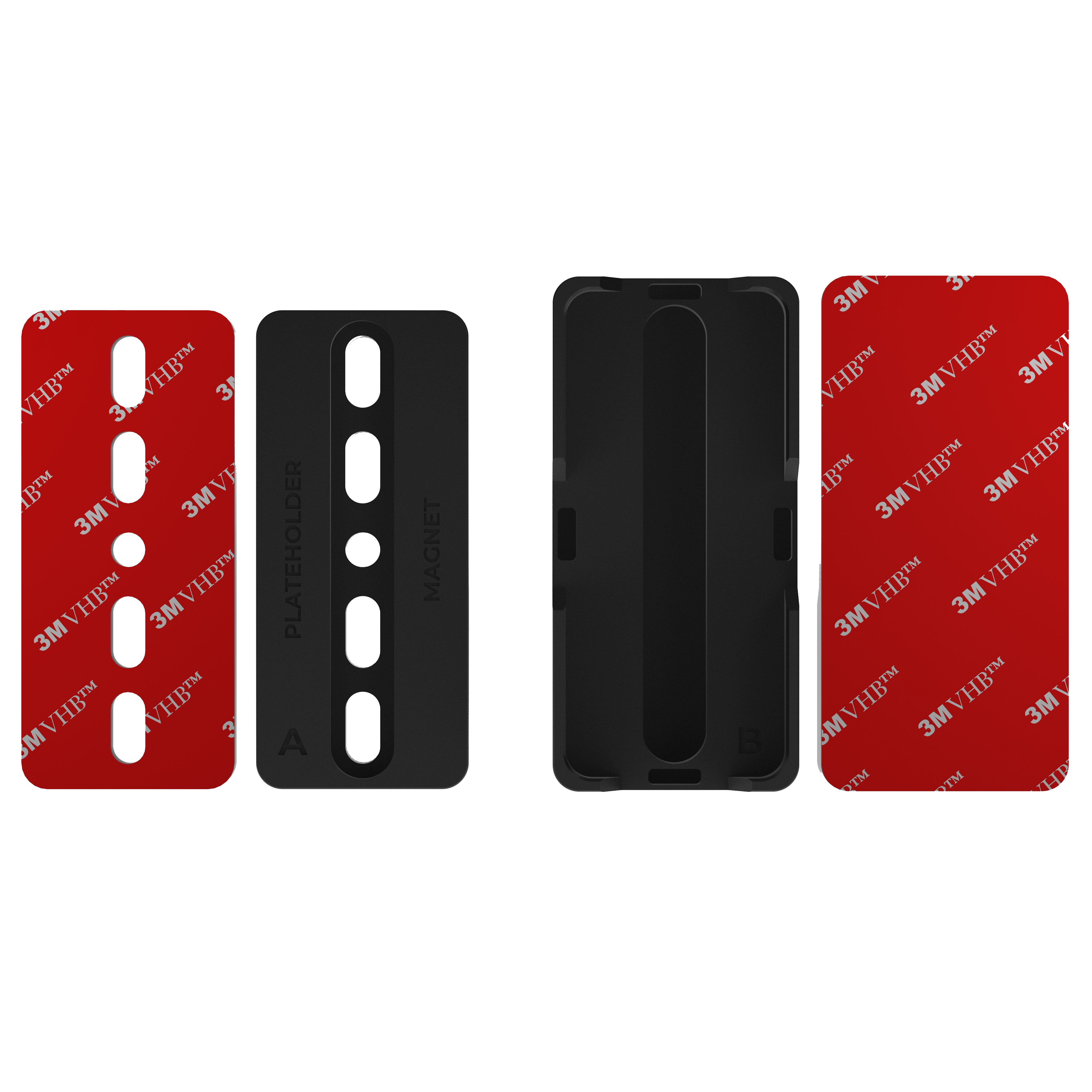 License plate holder - frameless
---
The new generation of universal license plate holders.
Using our patented technology, our plateholders revolutionize compatibility by seamlessly integrating both 3D and aluminum license plates. A breakthrough that will leave you speechless.

In ca. 1 - 2 Tagen. Ab 30€ kostenlos
Du bist nicht zufrieden? Geld zurück!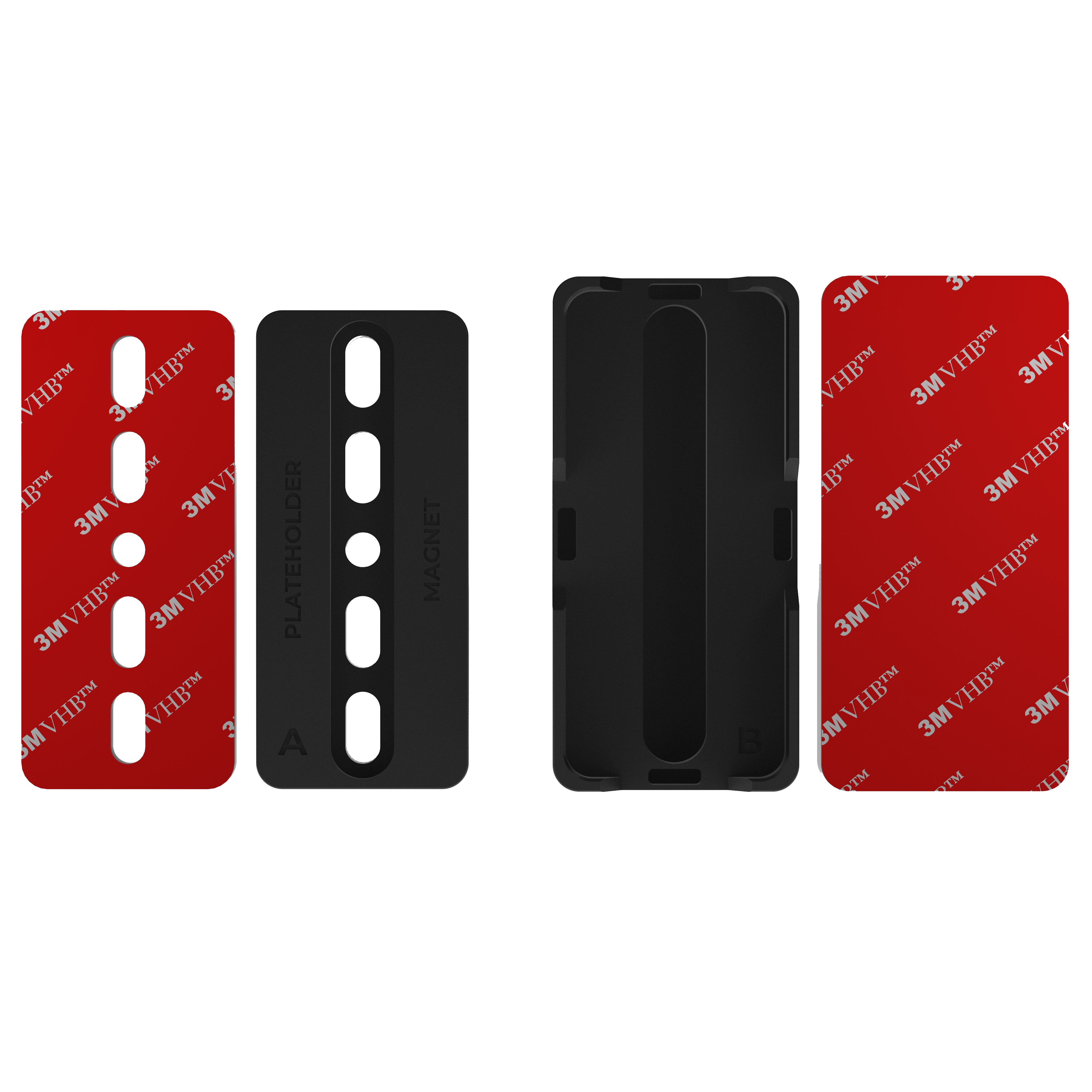 License plate holder - frameless
Entdecke die ultimative Lösung für Kennzeichen mit dem Premium Magnet-Kennzeichenhalter von Plateholder. Getestet und bewährt bis zu beeindruckenden 305 km/h, bietet dieser Kennzeichenhalter unvergleichliche Sicherheit und Zuverlässigkeit für jede deiner Fahrten.
Die kraftvollen N52 Neodym-Magnete in Kombination mit dem 3M-Hochleistungs-Klebeband gewährleisten einen extremen Halt, während die formschlüssige Anti-Rutsch-Halterung zusätzliche Stabilität verspricht. Unser Plateholder ist daher nicht nur sicher, sondern auch ein wahrer Garant für eine sorgenfreie Fahrt.
Unsere Magnet-Kennzeichenhalterung ist universell einsetzbar und passt perfekt, unabhängig von Bauform und Kennzeichengröße. Jedes Set enthält alles, was du für die Montage von einem Kennzeichen benötigst, was die Installation zu einem kinderleichten Prozess macht.
Gönn dir den Komfort und die Sicherheit des Plateholder Premium Magnet-Kennzeichenhalters – für eine unbeschwerte und sichere Fahrt, bei jeder Geschwindigkeit.
Kennzeichentypen
Standard Aluminium, 3D Kennzeichen
Maße
A-Part [40x90mm] & B-Part [45x95mm]
Fahrzeuge
Passt für nahezu alle Fahrzeugtypen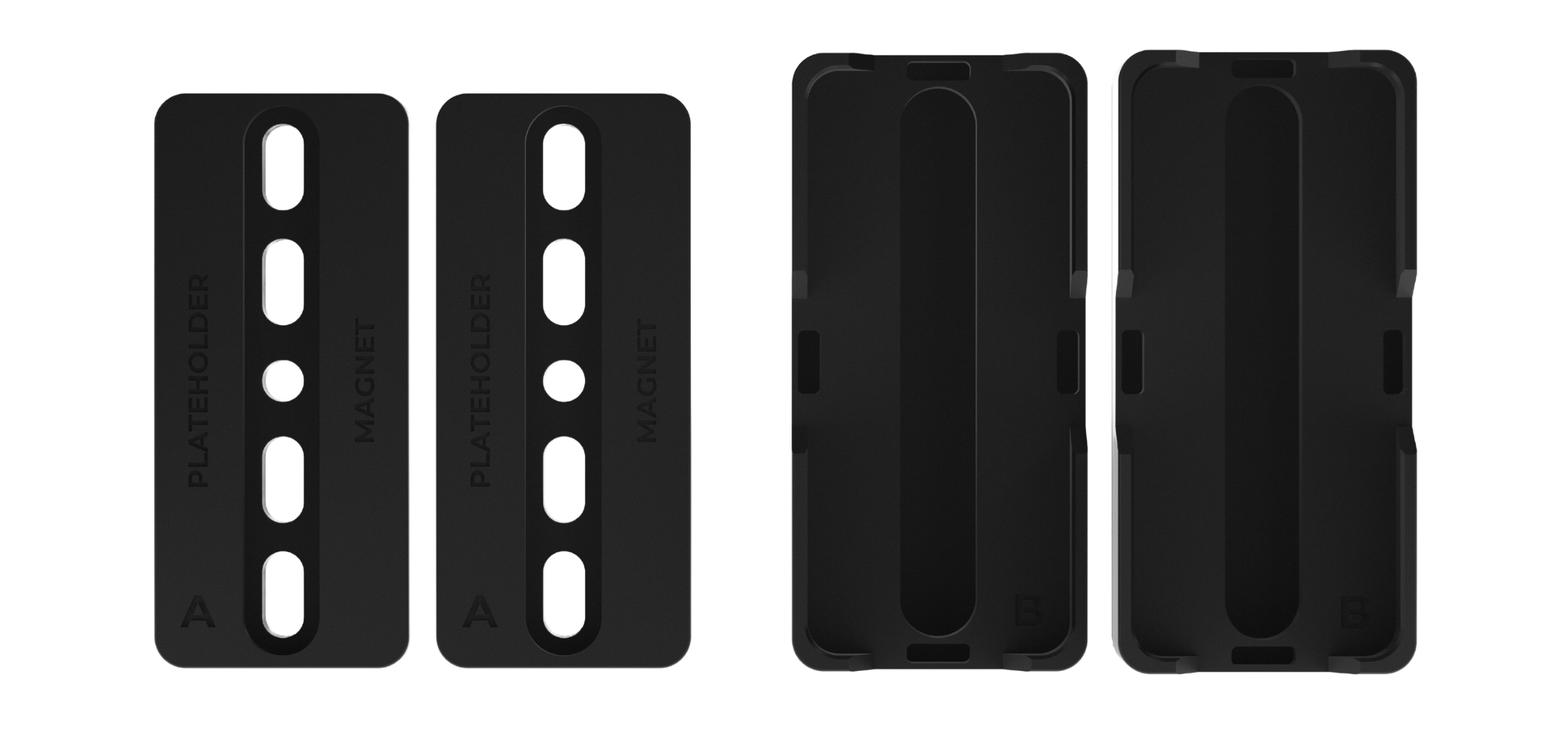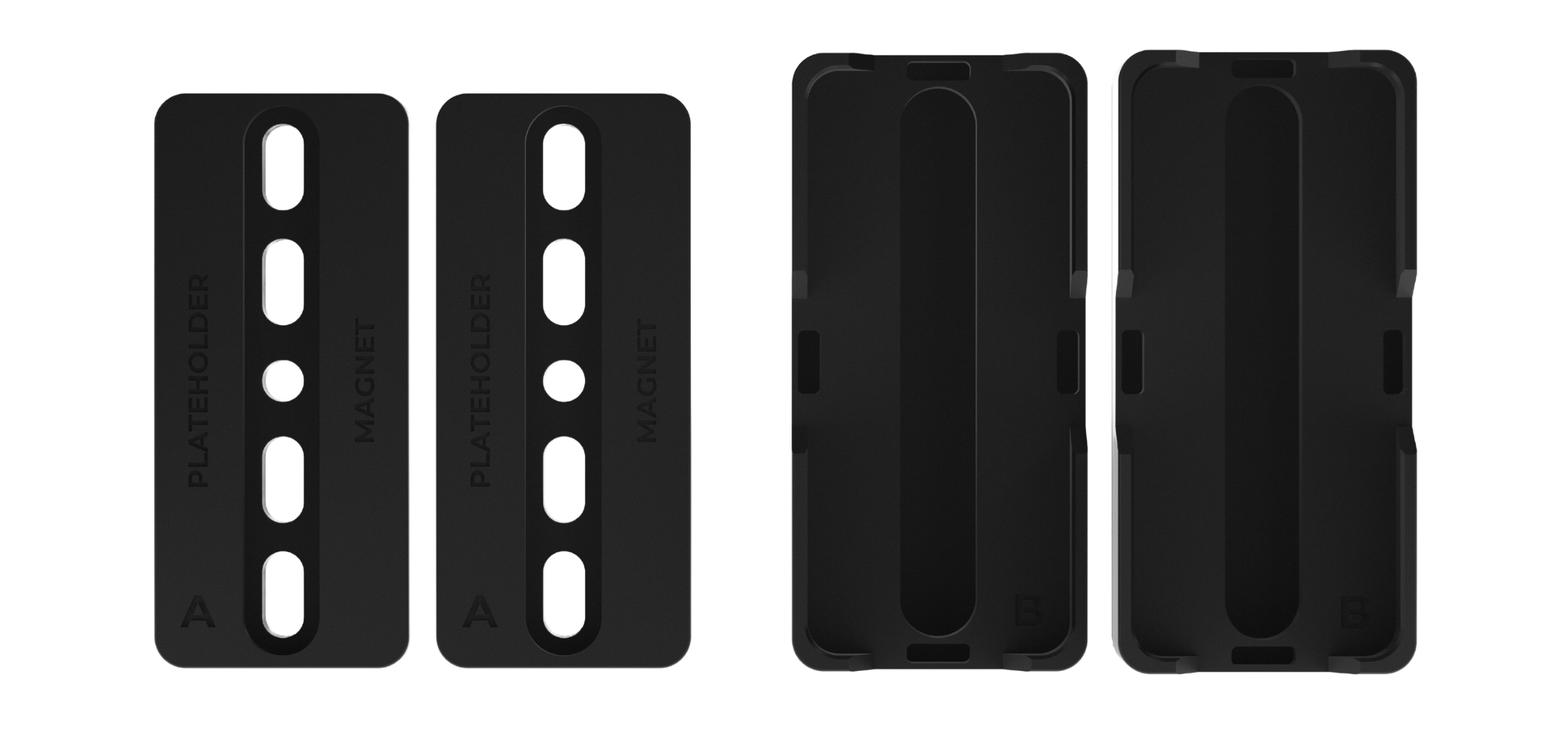 Vielseitige Montage - Passt an jedes Fahrzeug!
Unsere magnetischen Kennzeichenhalterungen mit durchdachter Belochung passen an nahezu alle Fahrzeuge. Entdecke die bequeme Montage und universalen Einsatzmöglichkeiten!
Erlebe die Power der N52 Neodym Magnete!
Erlebe die ultimative Haftung mit unseren Kennzeichenhalterungen! Ausgestattet mit den weltweit stärksten N52 Neodym Magneten, bieten sie Dir unübertroffene Sicherheit und Zuverlässigkeit.
Kompaktes Design, maximale Leistung!
Mit einer kompakten Größe von nur 90x40mm liefern unsere magnetischen Kennzeichenhalter maximale Kraft. Erlebe die beeindruckende Stärke in einem unauffällig eleganten Design!
+60.000
Glückliche Kunden vertrauen uns.
Montageanleitung
Über folgenden Link kannst du dir unsere ausführliche Montageanleitung als PDF anschauen.
This product is rated 5.0 of 5.0 stars.
It has received 1 review.