The new generation of universal license plate holders.
Features
Through the use of our unique, patented mechanism, we have now made it possible to seamlessly integrate both 3D license plates and conventional aluminum license plates with our plate holders. This technological innovation promises an incomparable combination of flexibility and elegance that takes the overall appearance of your vehicle to a new level.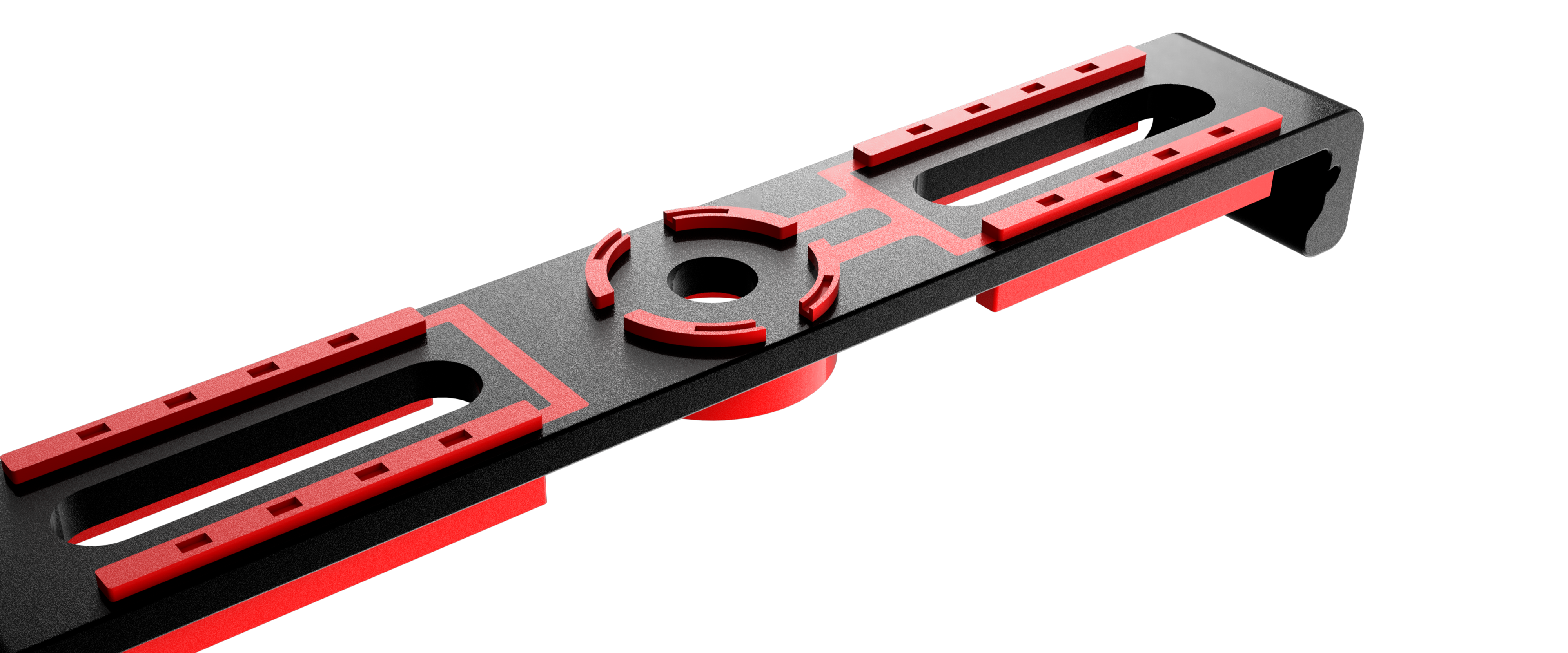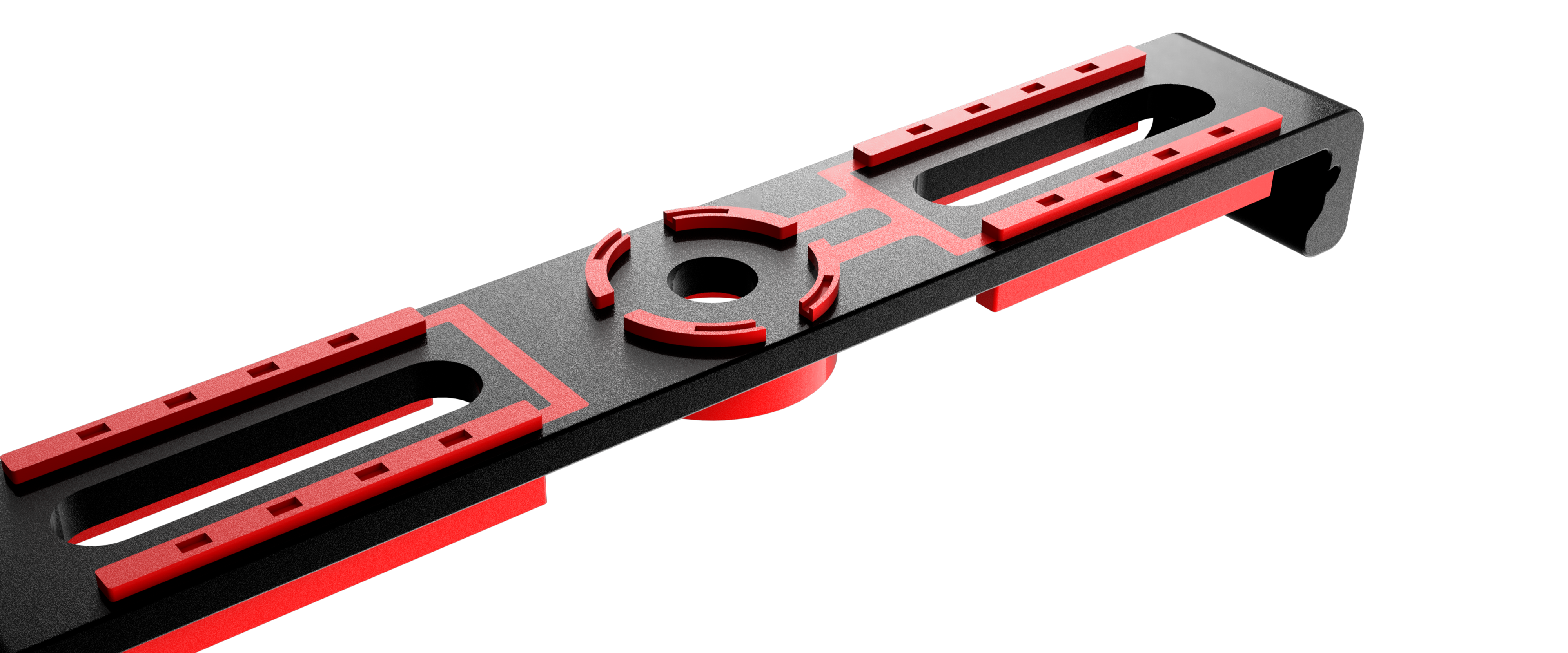 rubber ingredients
Thanks to the rubber coating on the front and back, our product prevents license plates from vibrating, damaging the paintwork or slipping license plates.
universal holder
Thanks to the patented mechanism, 3D license plates and commercially available aluminum license plates can now be used with the plate holders.
Good things don't need many words, 1A gladly again
Fast delivery. Very good quality. Fits great.
great product, super fast delivery! am thrilled...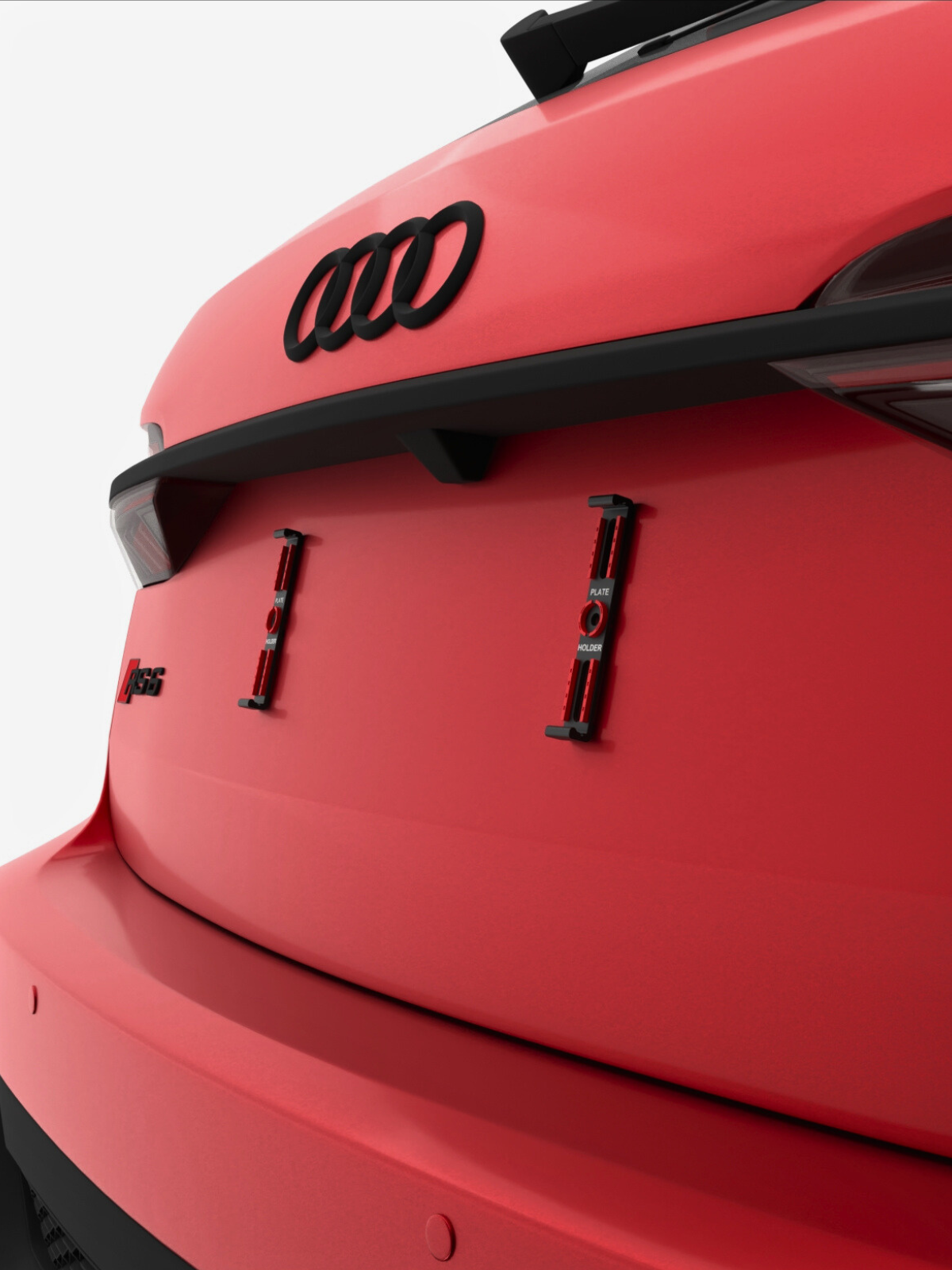 1st step
Align the plate holder horizontally on the vehicle.
2nd step
Screw the plate holder to the vehicle.
3rd step
License plate centered and simply clip in.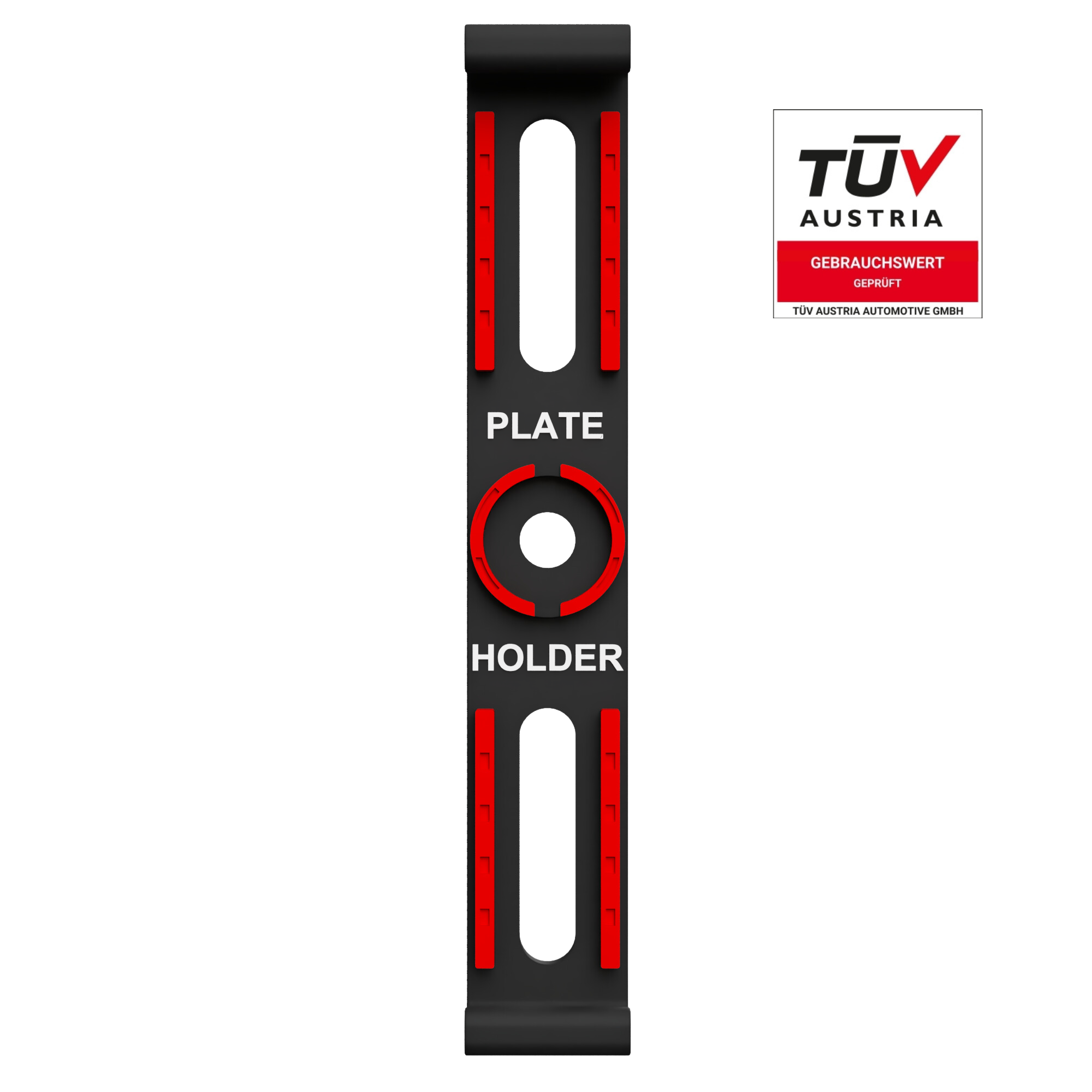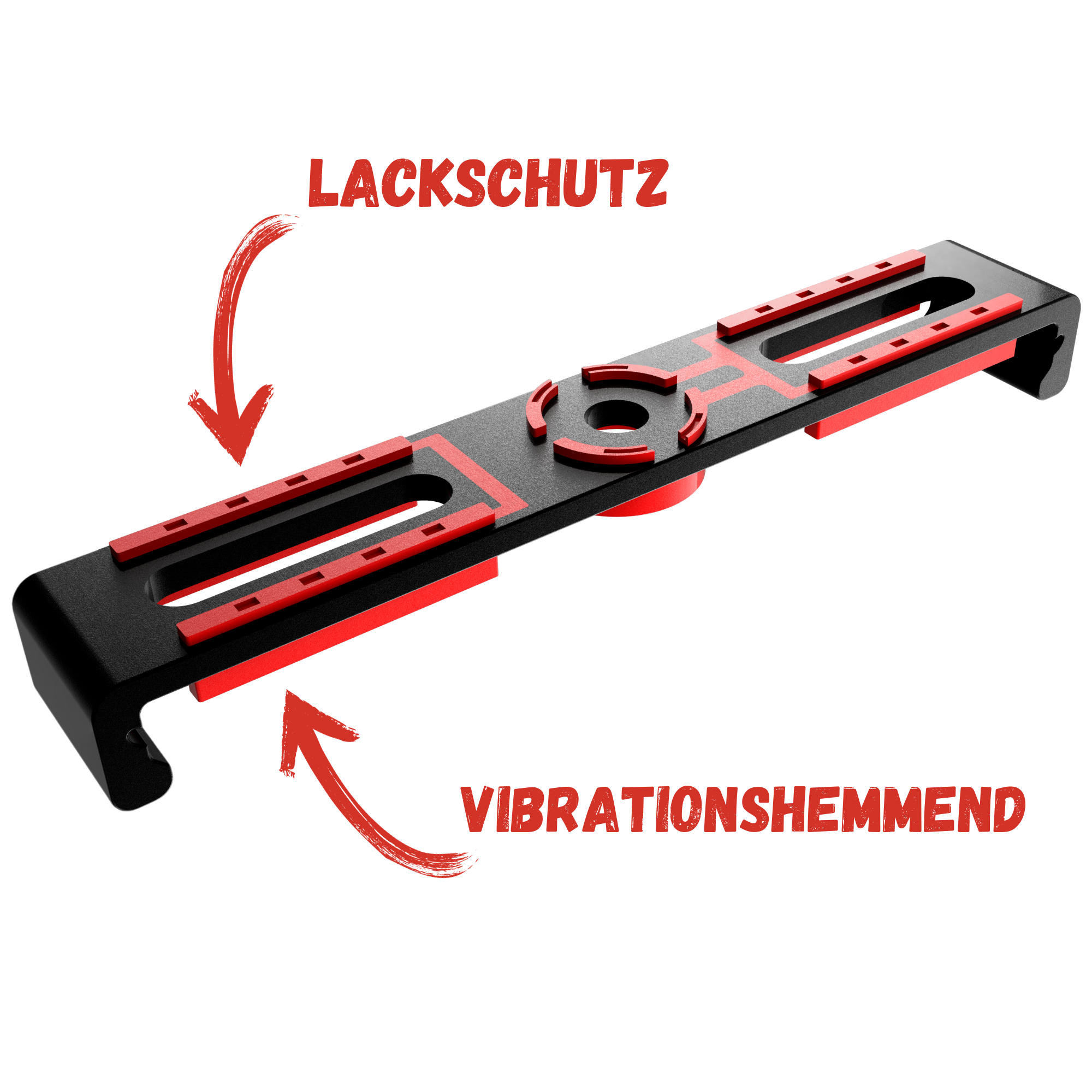 ---
The new generation of universal license plate holders.
Using our patented technology, our plateholders revolutionize compatibility by seamlessly integrating both 3D and aluminum license plates. A breakthrough that will leave you speechless.